Today's blog post is an interview of author Paul Lawrence. I don't remember exactly where I met Paul on-line. Probably at a blog for writers that we both read and post at from time to time. I checked out him and his writing. Time for you all to know about it.
DAT: Your website bio indicates you were a computer security analyst, and that you wrote articles in your professional field. How does someone make the jump from writing computer articles to writing creatively?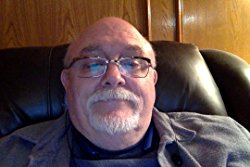 PL: For many years, I dreamt of writing fiction. In fact, my wife bought a wood name plaque with Paul Lawrence (my pen name) on it about fifteen years ago for my birthday. She said, "Maybe this will motivate you." But I stayed so busy with my work and keeping up with the changes in my chosen field, that there was little time even for reading outside my profession. I was asked to write an article for Securityfocus.com, because another writer had declined to at the last minute. Once I had written the first one, they kept asking me to write more. That helped me believe in myself as a writer.

When I retired, I decided it was time to fulfill my lifelong dream of being a novelist. But the two fields are so dissimilar that it's quite a leap. In nonfiction, you write about facts but try to do it in an entertaining way.  With fiction, you have to stir the readers' emotions and make them feel like they are living the experience.

The first thing I started writing was a crime story with a Christian
detective. The first fifteen pages were what is known as "telling". I was writing the story as if it was nonfiction, describing the detective and his accomplishments without any emotion or action. (I may go back to that one day, but it will be dramatically different than the way I started it.)

DAT: Your book is titled "Prayers Were No Help". It's a provocative title. Tell us something about it. And how did you come to write it?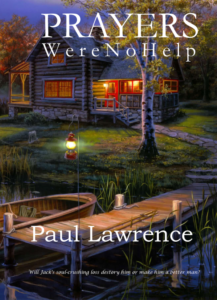 PL: It's a story about a guy who is flying high, enjoying life and success, and thinks the good times will never end. Then his wife is diagnosed with pancreatic cancer, and his world comes crashing down. Like many others in similar circumstances, he sinks into depression and begins drinking heavily.

Realizing that he has to either end it all or find a way out of the
darkness surrounding him, he travels to his family's lake cabin to be alone with his thoughts and the bottle. But he meets a mysterious man named Toby, who's persistence and patience lead to his healing and a positive outlook on life from a God-centered perspective.

One day, he decides to return to the lake and thank Toby and finds out Toby was not who he thought he was at all.

I was inspired to write the story, because I have been touched by cancer personally. I lost my best friend to pancreatic cancer, and five years ago my wife was diagnosed with uterine cancer. Then, while she was waiting for her surgery date, she was diagnosed with breast cancer.

Both of us believed she would beat cancer, and she has. She has been cancer-free for five years now. The experience, dealing with the doctors and learning about the treatment modalities, informed my writing.

The title was suggested by my editor. I had tried similar ones but liked her suggestion so much I decided to use it. I think it speaks to the questions we all have when we think our prayers aren't being answered and we don't understand why. I love the Garth Brooks song, Unanswered Prayers, by the way.

DAT: Why did you decide to self-publish this?

PL: Since I'm new to the business, I began by doing a lot of research. I knew it wasn't easy to publish using the traditional route, but I tried. I was told that no one reads Christian fiction and no one wants to publish novellas.  (My book is only 23,000 words, less than half the length of some novels and less than a quarter the size of many sci-fi novels.) I knew the story was complete. Adding more to it would have made it worse. So, eventually I decided to self-publish. Even if only one person reads it, it is my prayer that that one person will be inspired.

What's next for you? I assume you're working on a second book, if not  even more than that.

Actually, I have three in the pipeline.  The first, which is nearing completion, is a story about a young man from Iowa who volunteers to go to Vietnam, to carry on the family tradition. His experience there, and upon returning, shapes his life and causes him to endure a great deal of emotional upheaval. In the end, God's love will save him and heal his heart. The title is Some Wounds Never Heal.

The second and third are in the germ stage; a story about a woman who is abused by her husband and how she finds the strength to believe in herself and God to escape from that prison, and a story about a girl who is kidnapped by a serial killer and a female FBI profiler who desperately wants to catch him before he kills again. The two together will solve the case and bring closure to many grieving families.
DAT: So there you have it, folks. Check out Paul's book at Amazon, as well as his website.