Today was an incredibly busy day. This came after two full days of hosting/facilitating an off-site training session, in town, something we do every year. It went well, with fewer glitches than normal.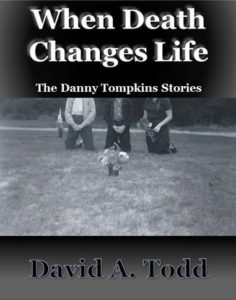 But, while I was doing that, the troubled projects I took over haven't advanced any. I should say I'm going to take over. I'm still just the old engineer who's helping out the youngins with some difficult situations. Three particular projects have gone bad, all for one client. Last week I dealt with one of them, made decisions about remedial work that needs to be done, and gave that to the client. I understand that's been given to the contractor, who is mulling it over.
The second project I also dealt with last week. Nothing has been decided, but we have to wait on some tests at the site, and a report by a geotechnical engineer. E-mails this week indicate there's been a slight delay in that, but it's getting closer. Meanwhile, they aren't ready to do investigative soil borings on-site, so I won't be heading to the St. Louis any time soon.
So this week, interspersed with the training, I have been working on the third project. Early in the week I studied a long e-mail chain, and came to a basic understanding of the problem. Today I started looking at our design and construction files to see what we did on the project. Then I had to look at City and Watershed District standards to see what the outstanding issues are. Today the client e-mailed the current project manager to get an update on what we're doing. I was able to answer it and keep them informed.
By the end of the day, including working almost an hour past time, I think I figured out what needs to be done to correct some problems at the site. The main issue is the client has $290,000 in a financial assurance bond that can't get closed out. By the end of today I think I figured out how to get half of it released why we keep the rest in place as we deal with the problems. I'll try to confirm it in the morning, then contact the client—with good news for a change. Only moderately good, but still good. I will still have issues to investigate, and some modifications that will have to be made at the site, but I can see this third one coming together in the next week. Possibly easier than either of the other two.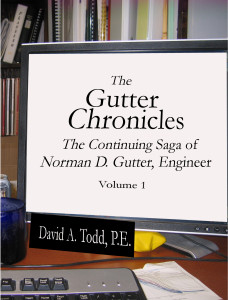 Meanwhile, today, I attended a pre-construction conference in Centerton, functioning as city engineer for that project. I brought another engineer with me, the one who is preparing to take over for me with this client. She sat in on one pre-con already. Since this was her second, I said the next one she would be in charge. She doesn't seem real anxious to take over that role. But she'll do fine.
While in Centerton, the head of planning asked if I had brought my next book. She buys everything I have in paperback. I said no, it was ordered, but might not be here for almost two weeks. She also asked when I would have another edition of The Gutter Chronicles. I said I've started it, but was only on the fourth chapter.  Several people have asked about this, making me think maybe I'd better get back on it again.
I'm hoping to be able to put in a fair number of hours this weekend on Adam Of Jerusalem. Meanwhile, I'll spend what time I can at work—breaks, noon hours, before hours—on the other one. Maybe I'll get one of them done some day.