While I had much family here for Christmas (some still here, till tomorrow), I didn't worry about keeping to my blog schedule. So here I am, writing this post on New Year's Eve, my birthday, for posting tomorrow. I think what I'll do is just paste in our Christmas letter, perhaps adding a few comments at the end.
=============================================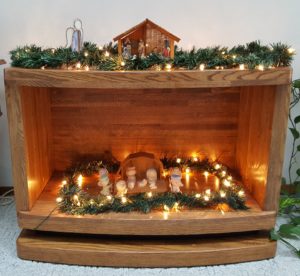 December 2017
Greetings family and friends!
This branch of the Todd family has fallen into routine. Not a rut, for that has a negative connotation. Routine, on the other hand, can be good. It helps you to be efficient in your activities, and to effectively complete all tasks you need to complete. Yes, routine is good.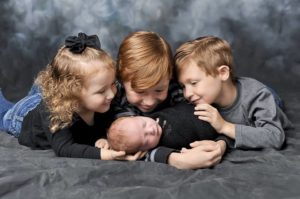 Our routine was broken a few times this year, three of them being extra significant. In June we drove, in caravan with our daughter Sara and her family, to the quadrennial General Assembly of the Church of the Nazarene in Indianapolis. Richard was a delegate to one of the pre-assembly conventions. We went along to help out with the four kids, and, of course, to see old friends. Last time we attended general assembly was in 1980 when it was in Kansas City. The trip was good, without unsafe incidents of car trouble. It was indeed a good time. We saw those old friends, worshipped a great God with thousands of others, and were renewed and refreshed. Our accommodation was an older home rented by the week. We had a yard and parks nearby, so the kids had room to run.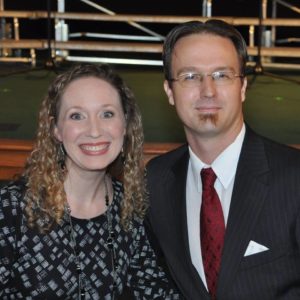 Then, on the way home, we spent a week in Branson, at a townhouse that is part of our timeshare company. We saw plenty of sights there. Branson has so much to do, for all ages. When someone wasn't up to something, we just stayed at the townhouse. Miniature golf, Silver Dollar City, and a whole lot more filled our five days there. While we were gone for the almost two weeks, Lynda's brother was here from Santa Fe to be with their mom. So we got to see him.
Another unexpected "event" came from Dave's genealogy research. For years he has been trying to find out more information about his (supposed) maternal grandfather. Having only a name and a few anecdotal statements by his grandmother, he hit dead ends. Until DNA relatives showed up in 23andMe, and he was able to make connections. It turned out his grandfather had two other families, and he is now in touch with most of his previously-unknown first cousins from those families. Getting to know all these people, through Facebook so far, has been a delight.
And Dave had another "event" that broke up the routine. He's been Corporate Trainer for CEI for eleven years now, and figured he'd stay that until his retirement at the end of next year. But, in early November his boss asked him to take on management of projects that have moved into the problem stage after construction. It started with three projects, is now up to four, and more are in sight. This has taken him back to his project management days. It has certainly been a change, as his hours have increased as he deals with the problems, leaving him almost no time for training. He thinks this new normal will take him right up to retirement.
Lynda has had some physical challenges this year. She's had severe aches and pains show up in her legs, that caused her doctor to put her on a new medication. It turned out that med has some bad side-effects, however. She weaned herself off that med before things got bad. Now she's wondering if other meds she takes have caused other problems, such as morning listlessness and what she calls "brain fog". She does a lot of studying of health issues, and is hoping to gradually get off some meds and see if that helps. Meanwhile, she continues with stock trading, with Dave's help from time-to-time. It looks like the year will turn out profitable.
We made several trips to Oklahoma City for grandchildren's birthdays. They are growing up fast. The three older ones are in school, and little Elijah gets into everything when his sibs aren't around. They teach him well. All three seem to like school, and to do well at it. Richard continues to split his time between pastoring the church and managing the R.O.C. ministry.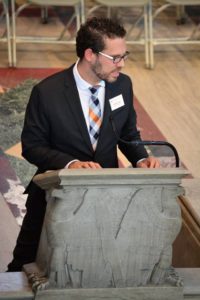 Charles is now working two jobs. He continues as a dean for the College at the University of Chicago. He is also a dorm parent for an off-campus dorm. In both of these he stays busy. He will surely advance through university administration. The dorm thing is temporary. He plans on doing that for a year or two, then seeing where life and career takes him. Because his dorm job required him to be there over Thanksgiving, our family gathering is a Christmas this year.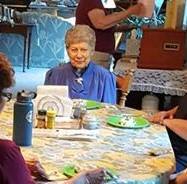 Esther, now 92, continues as always, a little slower, a little farther removed from the world around her, but still kicking. She hasn't had any new health problems develop this year. The biggest thing was the death of her sister, Faye, in July. We made the trip back to Meade for the funeral. So Esther, the oldest of four sisters, is the last still alive.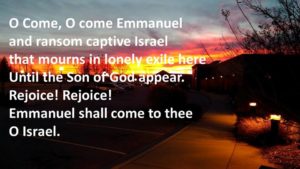 We close this letter with a wish for the best for each of you. May God bless your lives, filling you with good things, and may they spill out with compassion for others.
Love,
Dave, Lynda, and Esther
===============================================
Emmanuel has come. We had a good Christmas with much family here, and contacting many more by phone. Yesterday I spent a quiet birthday with my mother-in-law and brother-in-law, as Lynda is in Oklahoma City for babysitting. For the moment, all is well. 2017 was a challenge in many ways. May 2018 be better.