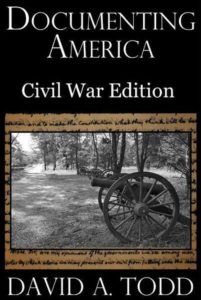 The good news first: I sold 5 books this week.
Two of them were direct sales to someone who buys all my print books when they come out. The other three were on-line at the Kindle store, most likely to a man from church I met with this week. He has a book idea and wanted to discuss the self-publishing process with me. We met for lunch in my office on Tuesday. He mentioned particular interest in two of my books, and those are two that sold. Maybe he bought those, and a third one as well. That puts me at 70 sales for the year. Not great, but certainly better than last year.
Meanwhile, on the engineering front, I'm now up to four problem projects I'm dealing with for this one client. I wrote about this situation before. My wife asked me how long I would be dealing with these. I told her 1 year, 1 month, and 1 day, my (then) countdown to retirement. These are consuming just about all my work time, forcing training issues into the background.
And then, two different people have asked me to work on specifications for their projects. One is a mostly done spec that needs correcting. The other is a spec for a project that's part of a nation-wide rollout program for which we have standard specs. That will be about a day's job. The spec to edit may only take a couple of hours.
Put into this mix a trip to St. Louis next week (maybe) to see the site of one of these troubled projects, and you have a real problem as to time to do anything. I've written nothing this week. Christmas is coming, and right now it looks like I won't have any writing time till after that. Maybe, I suppose, I might be able to carve out an hour here and there, but that's about all.
It's making me very weary. I had three nights this week where I slept poorly. Last night was better, but I'm not yet caught up. A heavy day of yard work and other chores awaits tomorrow. I sense a very weary Saturday evening, and falling asleep either on the couch or in my chair.