Once again, removal of Confederate monuments, symbols, and references from the states that were part of the Confederacy is hot in the news, even in the city I work in, Bentonville, Arkansas. Actually, it's not just the states of the Confederacy that have such monuments. The border states, the ones that were slave-holding but stayed in the Union, also have a fair number of Confederate monuments. And, a few such monuments exist in states that made up the Union side—not many, but a few.
In addition to monuments, you have: schools named for leaders of the Confederacy; military bases named for leaders of the Confederacy; US Navy ships named for leaders of the Confederacy; streets named for…you get the picture. These are everywhere, at the Federal, state, and local level.
Should they be removed? And, if so, how far should you go? In the city of Lowell, Arkansas, which is in the county where I live and work, a street is named for William Henry Harrison, 9th president of the USA. At two city council meetings I attended in that city, during public comment time, a certain man stood up and demanded that the street be renamed, because Harrison was a slave owner (I got the impression this man did this in every city council meeting). Is that a good idea? If so, you should also rename streets named after George Washington, Thomas Jefferson, Andrew Jackson, etc., who were also slave owners.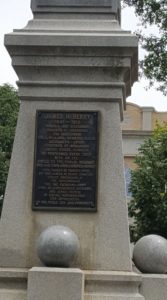 But focusing for a moment on the monument issue, should they be removed from public land? Most such monuments are to the leaders of the Confederacy, such as General Robert E. Lee and President Jefferson Davis. But not all of them are. The monument in the square in Bentonville is to a man named James H. Berry. Originally from Alabama, he was raised in Bentonville and eventually became a legislator, governor, and U.S. senator. But, before that, during the Civil War, he enlisted and became a junior officer. Being wounded in one of his first battles, he came home and took no further part in the war. The monument, however, isn't really about him. The statue is of him, and his name appears, with a plaque that details his years of public service. But elsewhere on the monument is this inscription: "1861-1865 To the Southern soldiers" On the base of the monument, on each of the four sides, the word "Confederate" is prominently displayed. This was erected in 1908, forty-three years after the end of the Civil War. On the base of the statue, on all four sides, "CONFEDERATE" appears in the largest letters on the statue.
A movement is now afoot to remove this monument. Should it be removed? The funny thing about this, there was absolutely no clamor about removing this monument until Sunday, August 13, 2017. In light of what had happened in Charlottesville, Virginia on the two previous days, a group of concerned people got together in Bentonville to make a public statement against hate. They did this in the center of the city, which is the square in front of the courthouse, the square where this monument is. As they got together, they stood on the paved path that encircles monument. They held hands as they sang and prayed for unity, peace, and giving up hate. I was unable to go due to an after-church meeting. From what I can tell based on reports, the "demonstration" was beautiful. The venue, however, was the worst possible place in the city to hold such a gathering. You decry racism and hate while encircling a Confederate monument? The event organizers should have thought that one through a little more. At the end of the "demonstration," a number of people started chanting "Tear it down!" What else could you expect?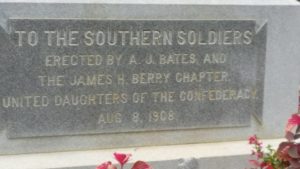 But I ask again, should this monument be removed? As I said in an earlier post on this blog, I say no: don't tear down this monument, or any other. I say that as a man of mixed race but who knew nothing of the black component of my heritage until I was 46 years old, who never faced racial prejudice, who was raised in the north but who has spent most of his adult life in the south. This monument wasn't erected to be a symbol against me or my people. So I can certainly understand that the feelings of others that are contrary to mine are valid, and perhaps more valid than mine.
Again I suggest that we not tear down this monument in Bentonville, or those in other places. Rather, add to them to tell the full history. To this monument in Bentonville, I suggest adding these words. If they won't fit on the monument itself, find another way to prominently display them so that they will be seen equally with what's already there.
This man, while honorable and a public servant, fought to preserve slavery. That may or may not have been his intent, but that's what he did. That's what all the enlisted soldiers did. They fought to preserve white ownership of blacks for no other reason than skin color. Remember this. Learn from it. Never let such an injustice happen again.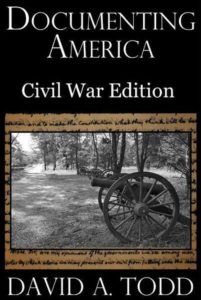 Do that in Bentonville. Do that in Charlottesville. Do that in Richmond. Do that at Stone Mountain, Georgia, along with an image of a white overseer whipping black slaves. Do this, and the full history will be told. Do this, and maybe, just maybe, we will make sure no such injustice happens again. And maybe, just maybe, the hate that these monuments seem to promote will be lessened, or even done away with.
We won't expunge history, but will tell it fully and openly. We won't forget it. And learn from it.